THERE'S NEVER BEEN CLADDING LIKE THIS.
Introducing ASCEND® Composite Cladding by Alside, a first-of-its-kind solution that combines beauty, performance and easy installation for the best overall value on the market.
With tall exposures and the deeply grained look of real wood, ASCEND captures the high-end aesthetics today's homeowners demand. But with ASCEND, installation is quicker and easier than that of fiber cement, engineered wood and other composite panels. In fact, ASCEND can often be installed by fewer laborers working at a time.
After it's installed, ASCEND doesn't just perform… it lasts. And lasts. And lasts. Keeping that "just-installed" look for as long as it's up, ASCEND requires minimal maintenance, day after day, year after year.
ASCEND is a winner for homeowners, builders, remodelers and installers alike. In fact, ASCEND has been recognized by the National Association of Home Builders (NAHB) as "Most Innovative Building Material" in the Best of IBSx™ Awards for the 2021 NAHB International Builders' Show® virtual experience (IBSx).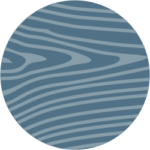 INCREDIBLE BEAUTY
With ASCEND, a color palette of 20 shades ranges from timeless to on-trend, while the look of real wood creates the high-end look today's homeowners demand. Visit our Visualizer to see for yourself.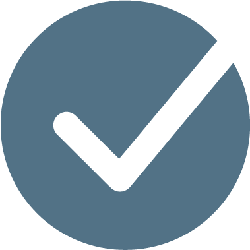 EASY INSTALLATION
Not only does ASCEND's light weight make it easy to handle, its self-aligning stack lock makes it easy to install—even by fewer laborers. Plus, no sealing, touching up, joint flashing or caulking is required—meaning less mess and less waste.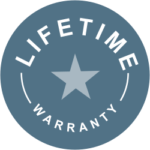 A LIFETIME OF BEAUTY, GUARANTEED
With ASCEND, years of minimal maintenance come backed by an industry-leading lifetime warranty for exceptional performance.
THE LOOK OF REAL WOOD.
THE PERFORMANCE OF SOMETHING BETTER.
CHOOSE FROM 20 FADE RESISTANT COLORS
ENGINEERED TO OUTPERFORM
AT EVERY LEVEL.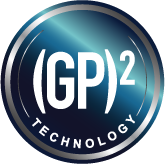 PATENTED (GP)2 TECHNOLOGY
ASCEND is the world's first composite cladding engineered with a combination of Glass-Reinforced Polymer and Graphite-Infused Polystyrene. This patented (GP)2 technology was developed to achieve superior performance in tests for wind load and impact resistance, workability and flame/smoke spread. With (GP)2, ASCEND boasts:
Class A Fire Rating
for both flame spread and smoke developed
Impressive thermal
and impact resistance
Superior wind load
performance
ASCEND's (GP)2 compound contains glass particles for added structural stability, strength and heat resistance, while titanium dioxide protects against ultraviolet degradation, and impact modifiers help resist dents and dings. (GP)2's integral weatherable pigments provide strong fade resistance, even on ASCEND's dark colors, and its non-moisture-absorbing materials prevent rotting, warping, shrinking and swelling.
Fiber Cement / Engineered Wood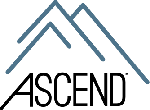 Realistic woodgrain appearance
Fiber Cement / Engineered Wood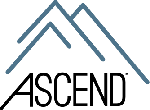 Compatible with high-end trim options
Moisture-resistant (no swelling)
High-wind resistance with unexposed fasteners
Fiber Cement / Engineered Wood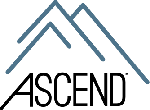 Ease of installation (self-aligning, one-person hang)
No sealing, touch-up painting, joint flashing or caulking
Less skill required (peace of mind)
Enhanced safety (no specific tools or respirators required)
With ASCEND, the industry's best aesthetics, workability and performance come together—installing easily and providing homeowners with a lifetime of minimal maintenance. It's time to reach new heights. It's time to ASCEND.